To do all that we do to help the homeless and marginalized in Dover, we need your help. Fill out one of the volunteer forms below and we'll plug you in!
Fill Out and Submit The PDF, Or Use the Online Form Below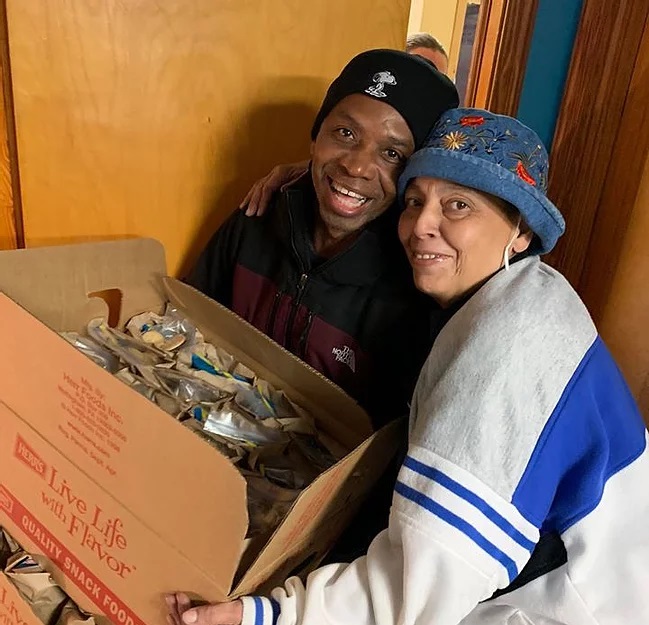 Code Purple Volunteer Release and Waiver Online Form
Thank you for working as a volunteer to help Code Purple Kent County, fulfill its mission. In order to comply with our
internal policies and insurance requirements we ask you to sign the following form releasing Code Purple Kent County from all liability while you are working with Code Purple Kent County. This form is in effect for one (1) year from the signing date below.

1. WAIVER AND RELEASE: I, the Volunteer, release Code Purple Kent County from and waive liability, claims, and
demands of whatever kind, either in law or in equity, which arise from the services the Volunteer provides to Code Purple
Kent County. Volunteer understands that this Release discharges Code Purple Kent County from any liability or claim that
Volunteer may have against Code Purple Kent County with respect to injury, illness, death or property damage that may
result from the services the Volunteer provides to Code Purple Kent County, including from activities that may be hazardous to Volunteer such as operation of kitchen appliances, use of kitchen instruments, use of cleaning products, operation of a motor vehicle, and other work involving inherently dangerous activities.

2. NO RIGHT TO COVERAGE FROM CODE PURPLE KENT COUNTY: Further Volunteer understands that Code Purple
Kent County does not assume any obligation to provide the Volunteer with compensation or any other financial assistance, including but not limited to medical, health or disability assistance, benefits or insurance in the event of Volunteer's injury, illness or death or damage to Volunteer's property. Volunteer expressly waives any such claim for compensation or liability on the part of Code Purple Kent County. Each Volunteer is expected and encouraged to obtain his/her own medical or health insurance coverage.

4. PHOTOGRAPHIC RELEASE: Volunteer grants to Code Purple Kent County all rights in any photographs, images, video
or audio recordings of Volunteer or his/her likeness or voice made by Code Purple Kent County in connection with
Volunteer's provision of volunteer services to Code Purple Kent County.

6.GOVERNED BY Delaware LAW/ENFORCEMENT: As Volunteer, I expressly agree that this Release is intended to be as
broad and inclusive as permitted by the laws of the Delaware and that this Release shall be governed by and interpreted in accordance with the laws of the Delaware. I agree that in the event that any clause or provision of this Release is deemed invalid, the enforceability of the remaining provisions of this Release shall not be affected.

7. PARENT/LEGAL GUARDIAN. If the Volunteer is under 18 years old, the term "Volunteer" in this Volunteer Release and
Waiver shall include the Parent or Legal Guardian, as applicable, of the Volunteer,


IN WITNESS WHEREOF, Volunteer/Parent or Legal Guardian has executed this Release as of the day and year set forth
below.