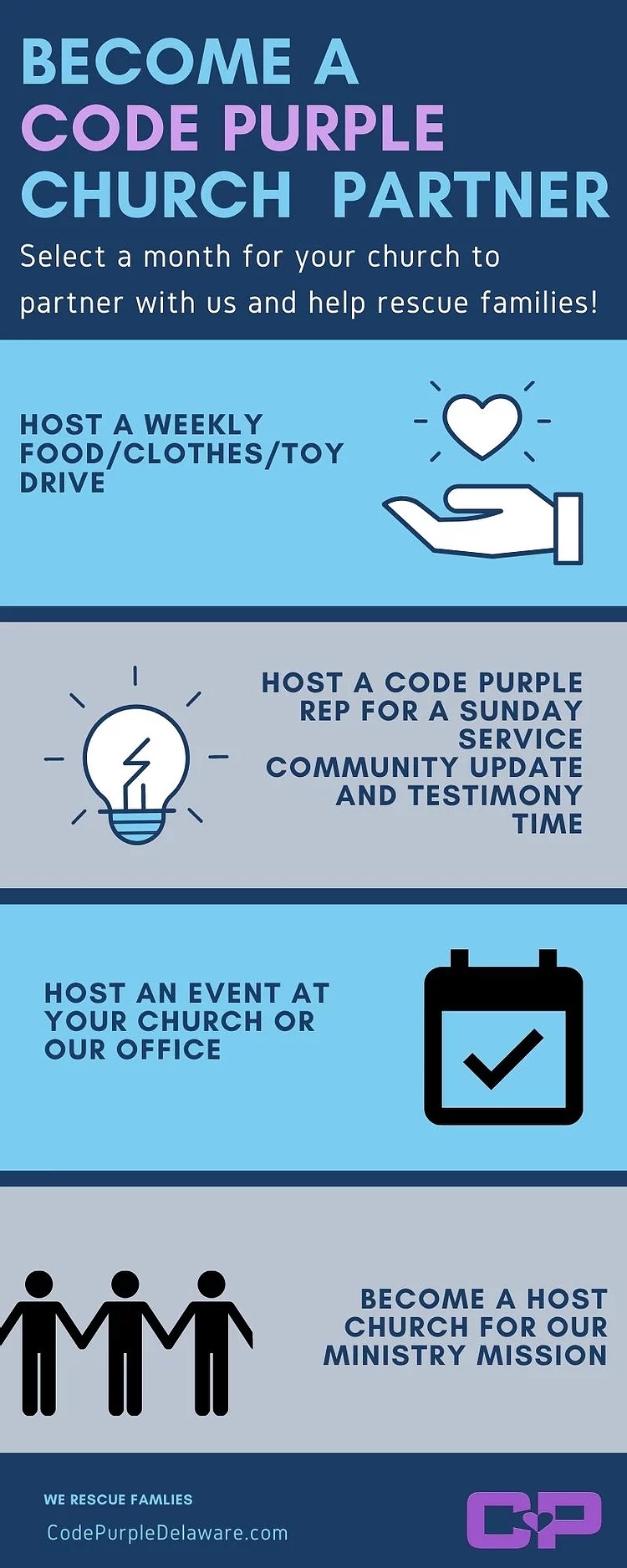 We partner with congregations that provide families with lodging and hospitality in their houses of worship during emergency moments. Our volunteers cook, host activities for families, shop for groceries and prepare rooms for families to sleep in. During the day, our case management team provides support and helps them.
​Our model, using existing space like congregations and volunteers motivated by compassion, has helped thousands of children and adults in Delaware. Working with our community partners, we provide comprehensive and targeted services, case management, at a lower cost than a traditional shelter or day center. Our partners make it happen daily!
Unlike other models, ours helps bringing about a family-like environment amongst faith based communities and those struggling in our area.
Be a Host
Local houses of worship provide temporary overnight lodging in unused spaces in their buildings. Volunteers may be:
Cooking and hosting dinner
Spending the evening with families, talking, tutoring kids or playing games
Sleeping overnight in the congregation
Coordinating children's crafts & activities
Donating necessary supplies for the hosting week
Setting up and breaking down guest families' rooms
Helping with check in and check out activities
Working with our team to make sure we face any emergency that may arise or to avoid any in the future
Commitment
Here at Code Purple Kent County we work our hardest to make your commitment as easy as possible.
Families stay overnight or 24 hours a day depending on circumstances
Each congregation hosts families for a specified period of time during the year
Guests enter on a case by case basis and are screened for congregations
Criminal back ground checks and drug test are administered to potential guest.
Congregations with increased capacity are able to do helpful stays for individuals of the same sex or grouping of their preference in numbers they can handle.
Support
If your congregation is unable to physically host families for a week due to space or another reason, consider becoming a support congregation. In this role:
Your congregation will support a host congregation
You'll help in every way a host congregation does, just at the host congregation's site.
Provide a CARE RIDE to help with transportation needs for guest